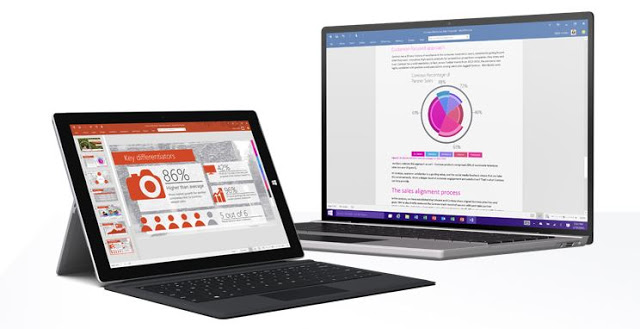 Productivity geeks can now rejoice with recent leaked documents from Microsoft indicating the launch of Office 2016 on September 22.
Microsoft considers the update to be incremental, but there are substantial changes. From a visual perspective, styling between Windows, OS X, and mobile apps will be more consistent as each application receives a boldly titled color bar reflecting the icon color. End users will also experience improved collaborative editing, rights management, and data analysis capabilities.
Enterprise clients will be able to move on from the E4 plan with Office 2016 with the introduction of Office E5. The new E5 offers a new cloud-based PBX capability, enabling businesses to use Office 365 for all their IT and infrastructure needs. This will allow businesses to move more of their infrastructure and productivity services to the cloud, while also taking advantage of upgraded data analytics and security capabilities.
If you're a business owner thinking about an upgrade, there's a lot to be excited about. We combed through some of the new features so you didn't have to. Check them out: