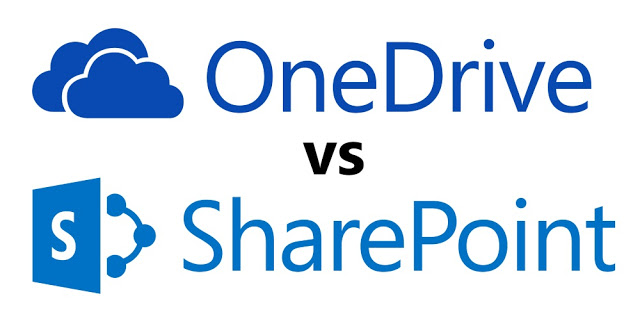 File synchronization and storage is increasing in importance for businesses as the amount of data increases within companies. According to research firm IDC, the file synchronization and sharing market will grow at a 23.1% five year compound annual growth rate through 2018 to $2.3 billion dollars, driven by adoption of cloud and mobile technologies.
One of the methods of storing this data has been in the cloud, with services like Microsoft OneDrive and SharePoint. Though both perform similar tasks, their business applications are different. If you're wondering how to leverage one or the other for your business, our post today will distinguish the difference.
The Basics of SharePoint
SharePoint tends to serve departments, projects, and functions rather than individual needs. Many companies create SharePoint Sites to enable users to find content to get their work done while not tying down files to an individual user in case of employee turnover. Security is also simplified with SharePoint since permissions are assigned at a site-level rather than at the individual document level, enabling easier document management. Some libraries within SharePoint will have restricted access as well, but for many companies this is rare.